Potluck at Kat's place!
I prepared tomato curry pasta and ham, tomato & cheese egg. I think I over estimate already. >. <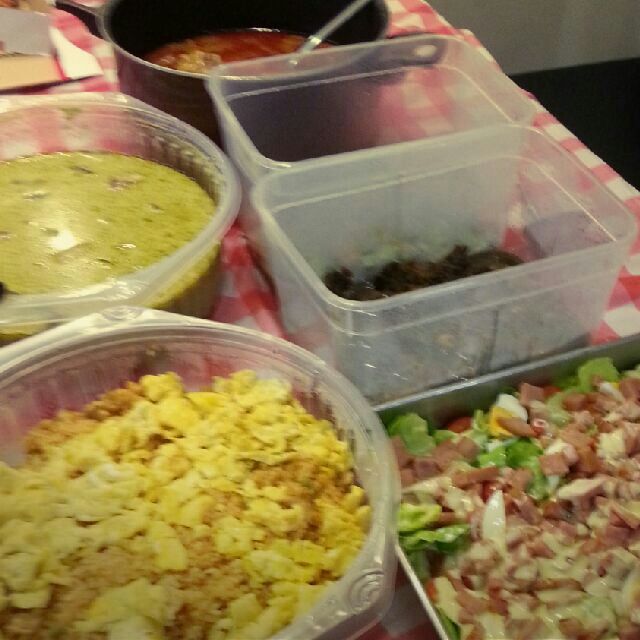 So much food.
And many many presents!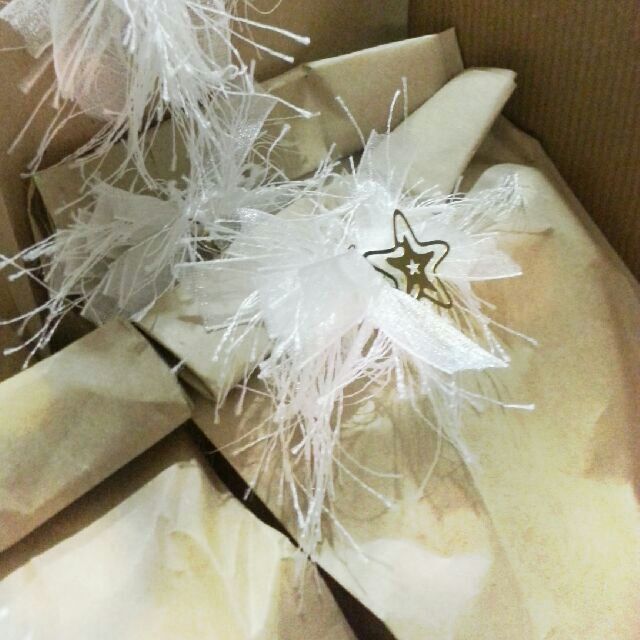 This is how I wrap the presents this year.
Got ice cream cake!
Om nom nom nom…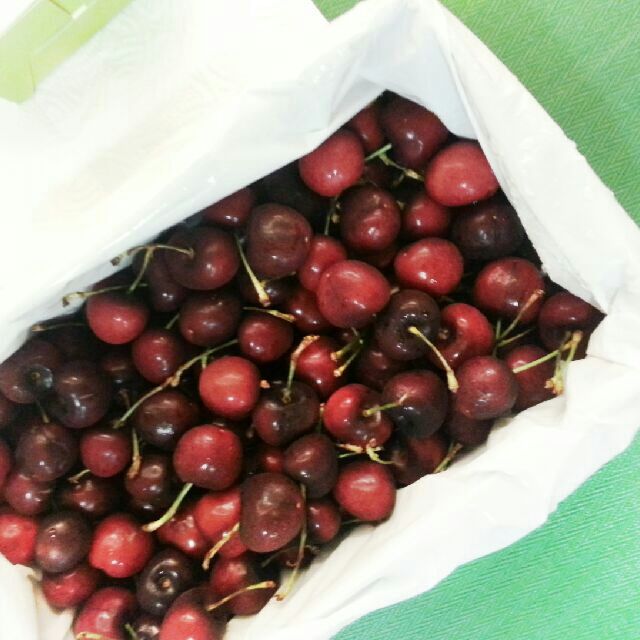 Thank you, Geri, for the yummy cherries!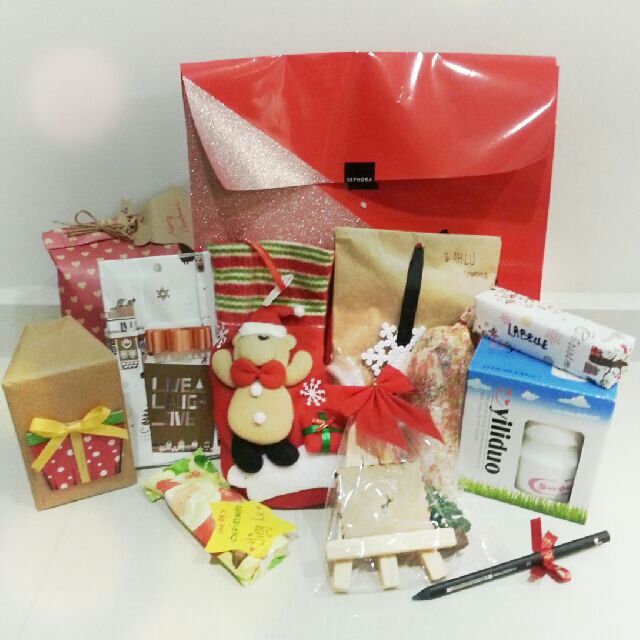 Thank you everybody for the presents! I love them all!